Guided visit to the Mosque-Cathedral of Córdoba
---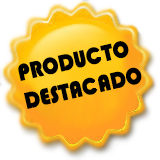 Guided tour of the Mosque-Cathedral of Córdoba.
Official Guide +
Tickets +
Headphones

The visit to the Mosque will help you to understand better the past and present of Cordoba's history. Discover with us the most representative monument of the city and why it is one of the most fascinating monuments in the world.

Buy Now

Guided tour of the Mezquita-Catedral de Córdoba
Price: 25 € per person (VAT included). Children from 10 to 14 years € 15; under 10 years old Free.
Duration: 1:15h aprox.
General details of the visit
Price: The visits include the entrances to the Mosque-Cathedral.
Guide: Accompaniment during the whole visit by an Official Guide of Córdoba.
More Information: Telephone: +34 699 34 11 42
Observations to keep in mind
If there was not the possibility of making a group in only one language, sometimes the visit could be done in two languages.
Access to the Mosque-Cathedral will only be allowed to visitors dressed with decorum.
The Cabildo Catedral de Córdoba informs that, between September 15 and 22, 2019, the Mosque-Cathedral will host the exhibition "For your cross you have redeemed the world". The celebration of this exhibition, organized by the Association of Brotherhoods and Brotherhoods, with the collaboration of the Diocese of Cordoba and the Cathedral Chapter, It will include the display of a number of 43 processional steps, so this event may involve changes in access and usual route.