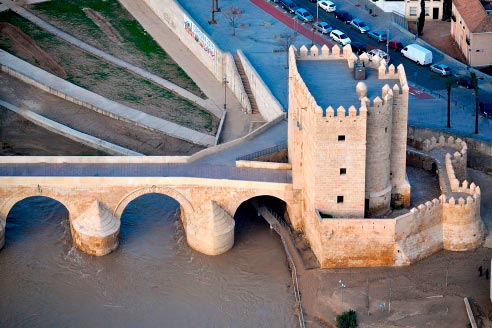 Crossing the river, at the south end of the Roman Bridge, we can find the "Torre de la Calahorra" (the Calahorra Tower).
Its origin is defensive and it consisted of two towers joined by an archway that gave access to the city. Its actual aspect, after successive and continual reforms, dates back to 1369, when "Enrique II" of "Trastámara" (Spanish dynasty) was king.
This Tower was declared Historic-Artistic Monument in 1931. It was restored in 1954, and was given to the Institute for the Dialogue of the Cultures, that installed in it the "Media Museum" with a guide system that has revolutioned the way of getting in contact with the History, the images and the objects.
Visit the Calahorra Tower - Private Guide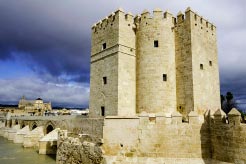 Hire a guide just for you or your group.
Departures: any day.
Fill out the form below and tell us what sights you want to visit, how many people would be, and the date for the visit. We will reply to the email address you tell us as soon as .
Consult