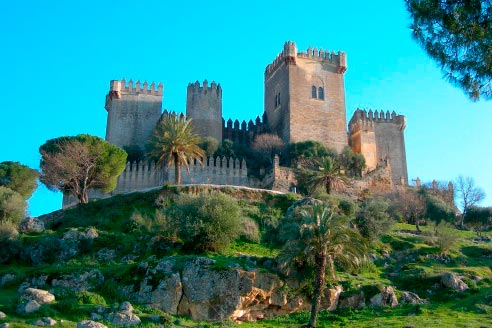 The "Castillo de Almodovar" (Almodóvar Castle), is located at 22 kilometer from Cordoba, in the municipality of Almodóvar del Río, in the "Vega del Guadalquivir" (Guadalquivir lowland) region.
It is located on a hill top, 252 meters high, and the total area occupies is 5.628 square meters. The "Castillo de Almodovar" (Almodóvar Castle) is an Iberian fortress. Later on it was a Roman "castrum" (military encampment), built by the Arabs in 760. It underwent continual reforms, the most important in 1902, under the rule of the "Conde de Torralva".
The magnificent style of this construction, set in an amazing place, has traces of multiple cultures like the Moslem and the Christian. Discover the beauty of its walls, of its towers (the square tower, the round tower and the Homage tower), the "Patio de Armas" (Weapons Courtyard) and the mystery of its underground dungeons, the passages and other underground elements.
Visit Almodovar Castle - Private Guide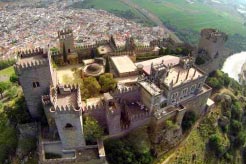 Hire a guide just for you or your group.
Departures: any day.
Fill out: the form below and tell us what sights you want to visit, how many people would be, and the date for the visit. We will reply to the email address you tell us as soon as possible.
Consult